press conference
A vegetable garden on FAO's rooftop
On November 15th 2021 FAO introduced the new organic vegetable garden on the rooftop of their worldwide site (in Rome). The garden works as a prototype for food production solutions when there's soil scarcity. This is the result of a new partnership between the UN and NaturaSì.
#organic #FAO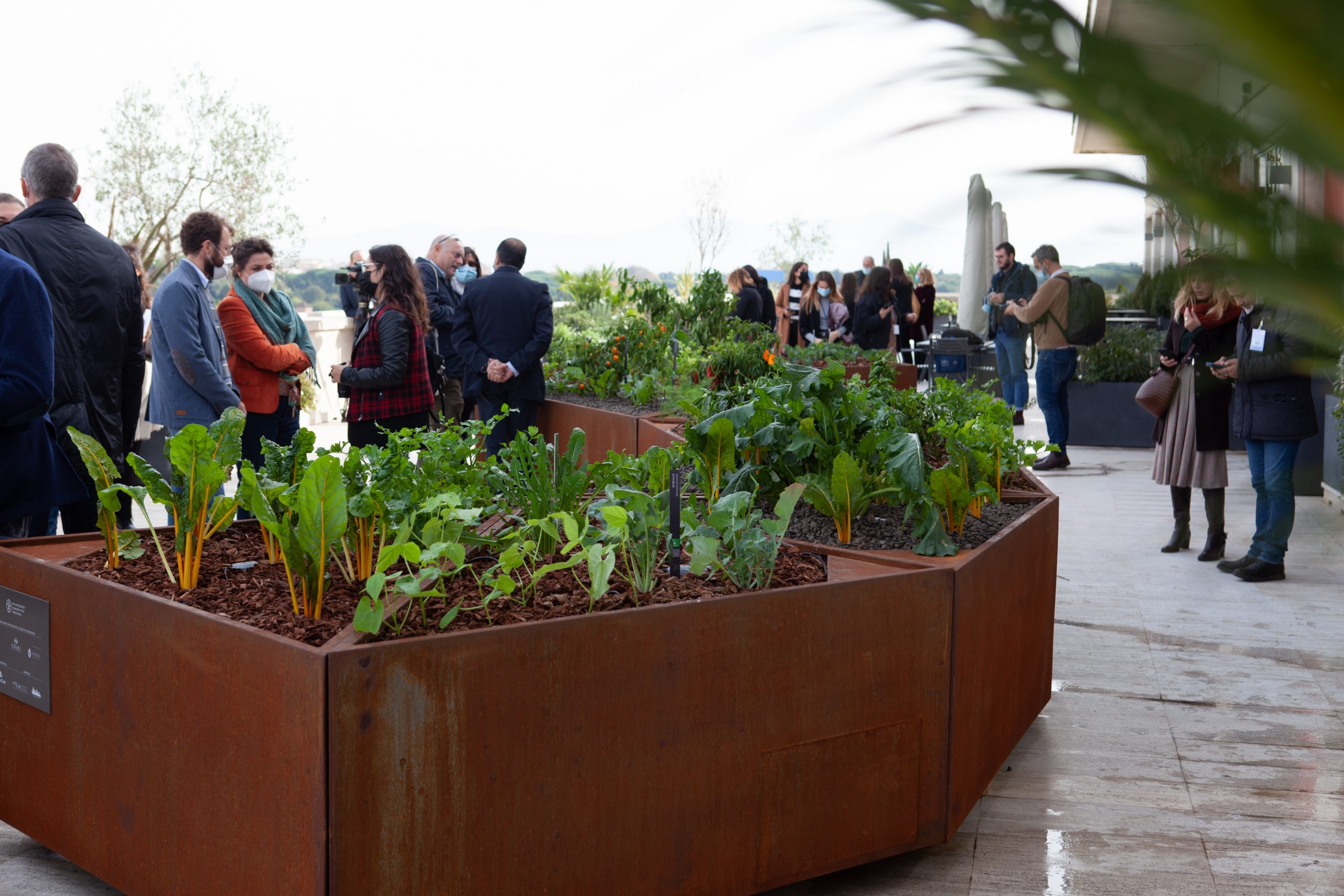 "An agri-ecological experiment", this is how we can summarize the organic-garden on FAO's rooftop in Rome. The main goal: find out how to produce organic food in areas where soil is scarce or non-fertile, such as mountains or urban areas.
Vegetable gardens like this one can help providing food in regions where farming lands are getting poorer or less available because of population growth. This would reduce the environmental weight of intensive farming and bring other social benefits.
NaturaSì carried out the project together with the other members of the Mountain Partnership: the Botanical Garden of Università la Sapienza, the startup Ecobubble, and Slow Food. The Mountain Partnership was born to improve the quality of life of mountain populations, protect mountain environment, look after biodiversity and agriculture of the heights. Silverback took part in the communication of the event.
Silverback took care of:
- event organization
- public relations
- media images creation