advisor and press office
Environmentally friendly
Misura, the leading brand of wholesome and healthy food has boldly embarked on the green change over. Firmly convinced that the well-being of the individual cannot be separated from the health of the planet, the historic brand of the Colussi Group has put in place a path of sustainability that has seen us engaged as full time green advisors: from communication strategies to environmental sustainability reporting, press office and PR activities.
#bioplastic #environmentalimpact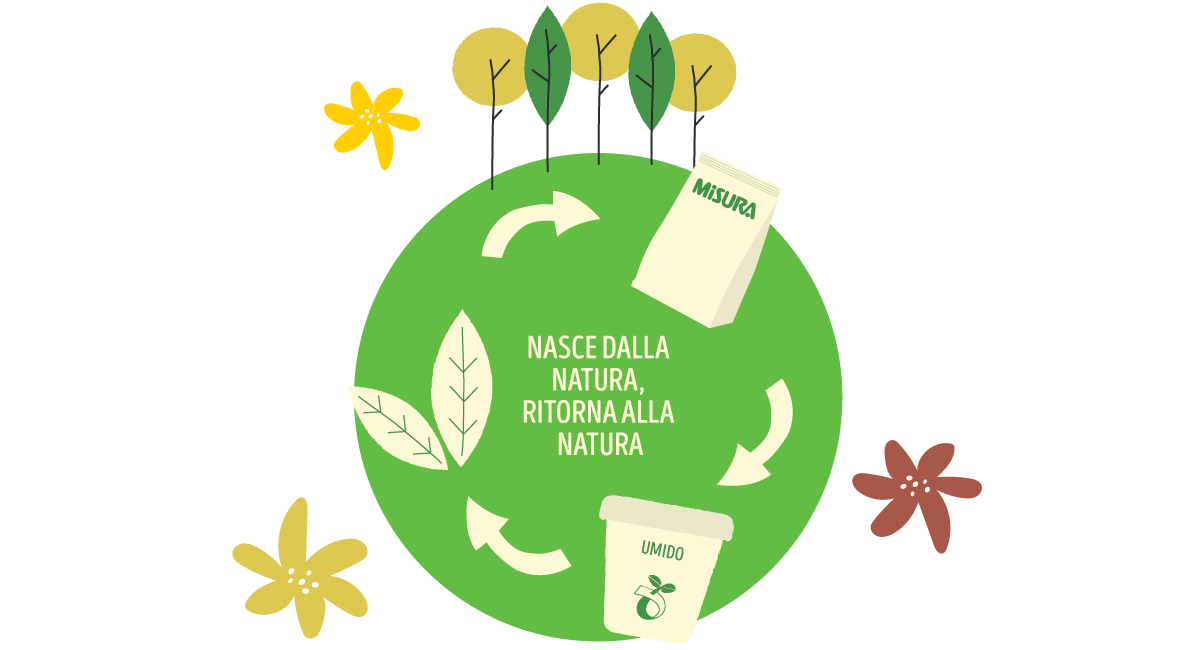 For the post-Covid crisis Misura focuses on a real multi-step green restart, with the awareness that a truly sustainable world is possible only if accompanied by a radical change in our habits. An ambitious and courageous choice, which we have happily helped to convey through a Sustainability Manifesto presented by the brand as a commitment in the coming years in reducing its impact on the environment.
The green commitment of Misura starts from plasticfree packaging: the company has in fact chosen to halve the plastic used for all its packaging and to replace it with sustainable and biodegradable alternatives, made of raw materials of vegetable origin and FSC certified paper. This is accompanied by the financing of 10 reforestation projects throughout Italy, the use of 100% renewable energy sources in the factories and the fight against food waste.
The project was presented live online during the "Common Ground" event, which saw the actor Alessandro Gassmann as celebrity endorser.
Silverback is GREEN ADVISOR for the company
and also takes care of:
- project design
- content creation
- environmental data management
- identification of project partners
- public relations
- Press office